Get organized & get back to living your life!
We offer high-end organizing services and custom closet and garage designs that will transform your space. Now offering services in Oklahoma City, OK and Memphis, TN.
Custom Storage Solutions
We know what it takes to get and stay organized! Whether it's a closet, pantry, garage or office, a functional design makes all the difference. Our expert team will consult on your space, identify your specific needs and design a custom solution within your budget. For more information about our custom closets, garages and unique spaces contact us today!
Home & Garage Organization
Work one-on-one with an organizer or the whole team to sort and purge unwanted items. Our experienced staff will set up organizing systems that are tailored to your unique needs and easy to maintain.
Move Prep and Unpack
Full-service or a la carte, we can handle all the details of your move. We can help declutter your space of unwanted items, pack your home up and get you prepared for the movers to arrive, as well as unpack and get you organized in your new home. Contact us for project pricing and a plan that will fit your budget and needs.
Serving Oklahoma City, OK and Memphis, TN
Our experts will help transform your space with custom-designed closet storage and organizational systems for your entire home. You deserve to have the time and the space to cultivate your passions in life. Helping you get and stay organized is our part in that journey!
Our high-quality closet and organizational systems are custom-designed for your home by our expert team. Get started today with a complimentary consultation and start exploring the possibilities.
What Our Clients Are Saying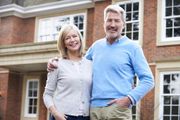 ★★★★★
Pam D.
We needed help organizing our space after my mom moved in with us. Our storage issues in our house increased by combining another household! I was very overwhelmed and did not have a vision or an idea of how to make it all work.
Also, because my mom has dementia, we had some special requests for her space to help her be as independent as possible.
Carrie was very sensitive to this and did an excellent job coming up with the perfect solution for her and our storage needs. She was great to work with and very helpful.

★★★★★
Britt F.
Carrie has been an amazing help in organizing our home office and has given us ideas to maximize our space.
She gave us options to work with and helped me find tools to organize even the small things like papers and materials within my office.
It has been amazing to work with her and we are continuing to use her in the future.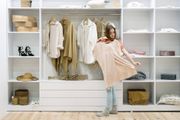 ★★★★★
Kristin P.
Carrie is wonderful! She is upbeat, winsome, strategic, creative, and easy to work with. She very quickly and clearly gave me ideas on how to purge, organize and maximize my space, and her encouragement and frequent touchpoints were so helpful along the way.
She gave me space to implement my own preferences while being honest and upfront with input that would enhance my end goal.
I can't wait to get her consultation on other spaces in my home. I couldn't be more pleased. She is a delight!!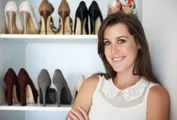 ★★★★★
Kristen C.
Carrie's goal isn't just to organize your stuff. Her goal is to improve your life. She completely transformed a closet from a pile of goodness-knows-what into a functional craft closet with custom shelving, bins, and labels.
But truly what she did is give me a corner of peace, lifting a weight of guilt that I carried for ignoring the closet for so long. Her process made it so easy, allowing me to be as involved or not involved as I needed to be.
There was grace when I struggled with decisions, and confidence was instilled in me as she simplified the things that overwhelmed me. Her vision for my craft closet was beyond my imagination and the result is a space of joy that has re-ignited my inner artist.

★★★★★
Sara P.
Carrie helped me organize my pantry and all my kitchen drawers. I can find things so much easier.
I recommend her to anyone needing help organizing larger or small spaces. I love my pantry! Sometimes I just open the door to look at it - (LOL)!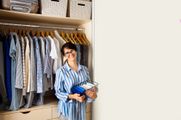 ★★★★★
Julie H.
I loved the work Carrie did for me in my closet.
The best thing is - that even after six months - it is so practical that I've been able to keep it organized just the way she left it.

★★★★★
Jennifer O.
Carrie had all the solutions!
She helped me organize and purge my pantry and came up with a plan based on my cooking style and everyday life. Everything I need on a daily basis is within reach.
My pantry is not only functional for our family, but beautiful as well!

★★★★★
Laurie S.
Carrie is smart, talented and creative with every space in your home! She listens and asks great questions to help meet your goals.
I love how she will let you set a budget and is so knowledgeable about the products available!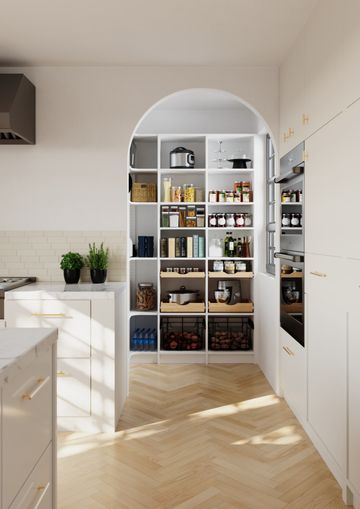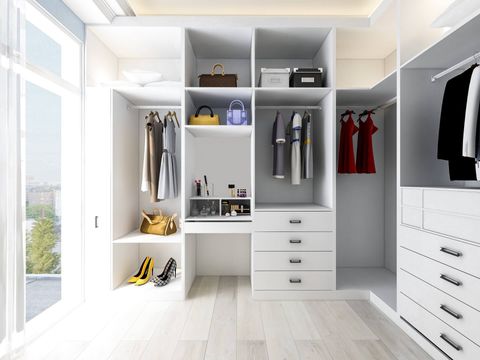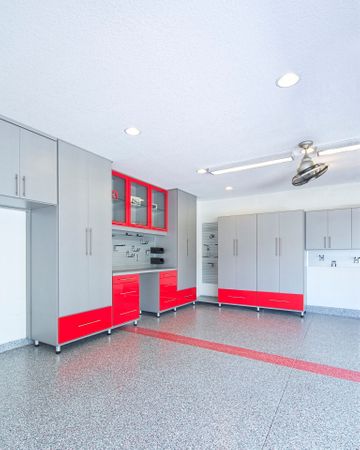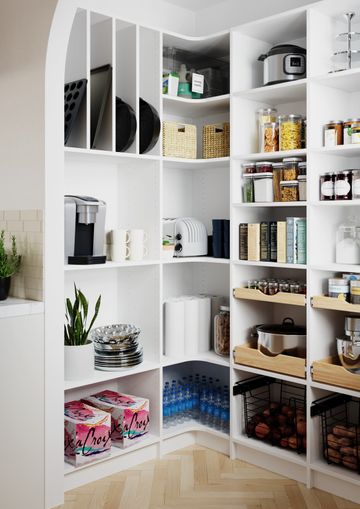 Custom Closets & Organization Solutions: We Can Handle It All!
The Space Defined is more than just a closet design company or home organization service: we provide all-in-one custom organizing solutions for your entire home. Our expert team will work with you to create a plan and an organizing system that is efficient, functional, and appealing so that you can spend more time doing what you love.
We can declutter your closets, install custom organizational systems, help manage your move, and much more!
Need more space? We also work with clients to redesign closets, upgrade cabinetry with pull-out shelves, and install specialty organizing systems in garages. We can demo, repair, and install smaller scale projects or work with your contractor and designer to bring your ideas to life. Contact us today to get started!